Computer Hacking Codes Download
After my last article on email phishing, I am back with a completely new hacking topic – hacking computer remotely. This software called "Prorat," is used to hack computers remotely.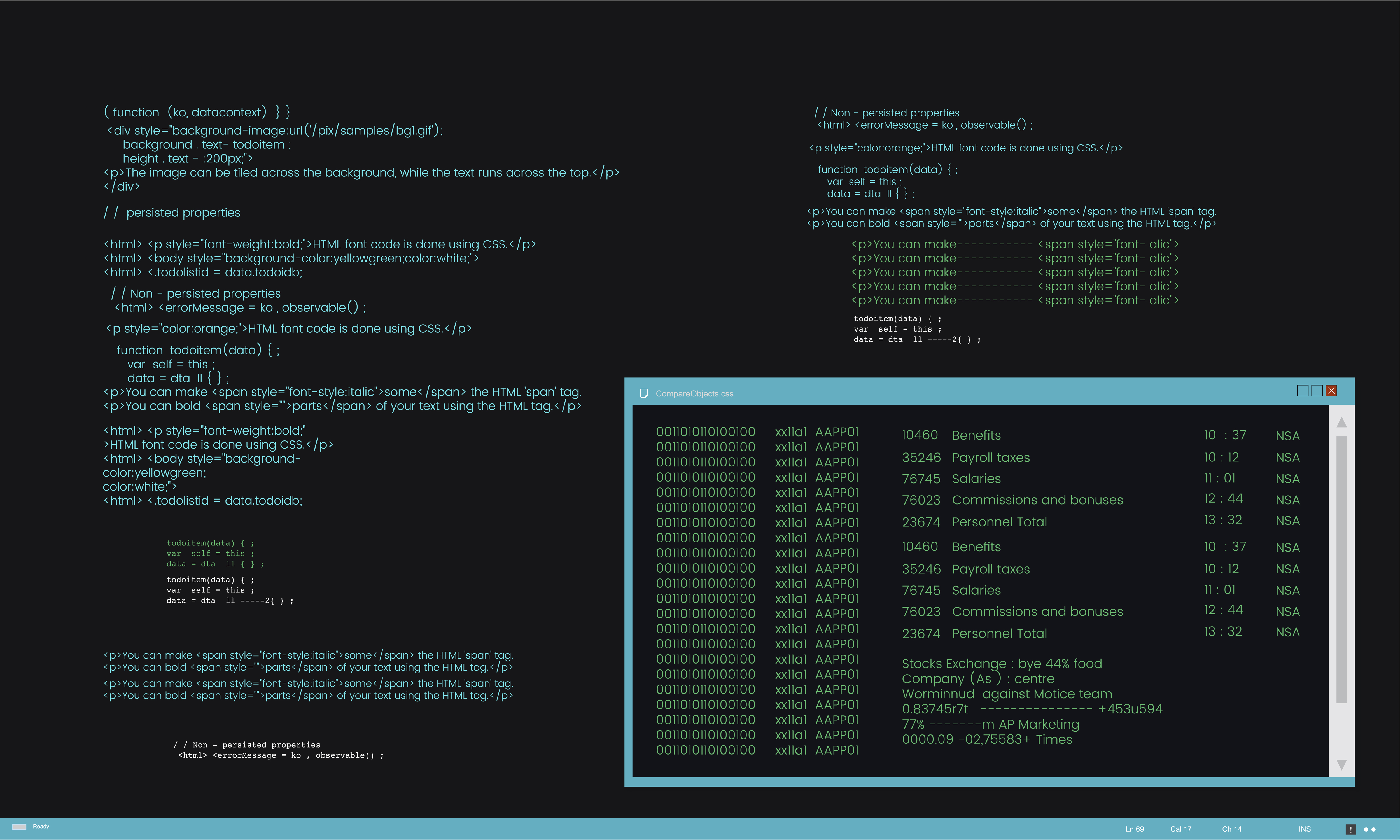 Hacking Tools is a free. software download website that offers Ethical Hacking Tools, Penetration Testing Tools for PC. Sonarqube scans source code for more than. Jun 7, 2021 - Explore R. K's board 'Hacking codes', followed by 118 people on Pinterest. See more ideas about hacking codes, computer programming, computer coding.
RATs :
The RAT acronym stands for Remote Administration Tool. A RAT is a software, popularly used to control other computers remotely.
Some examples of RATs are:
Prorat
Turkojan
Yuri RAT and many other.
Working of RATs:
To hack a computer remotely using a RAT, you have to create a server and then send this server to the victim whose computer you're trying to hack. Generally, this server is binded to any file, like a picture or song, so that whenever the victim opens the file on his computer, our server is installed. This server opens a port on the victim's computer, allowing you to remotely hack the device via the open port.
This RAT server then sends all system information to PRORAT, allowing us to then hack the computer.
Things you can do by hacking computers remotely:
Once you gain remote access to the computer, you can perform any of the following:
# Install a keylogger
# Monitor chat windows
# Shutdown computer remotely
# Take control of system registry
# Hack locally stored passwords and licence keys
# Download additional malware and servers to gain stronger control
# Control and access all Control Panel options (including add or remove programs)
# Send various error messages
# Access printer services
# Erase all disk data by formatting drives
# Open FTP connection and start file transaction
Thus, you gain total control of the computer. Hence, why this software is very popular.
Disadvantage of Remote Hacking Software RAT:
The main disadvantage of the RAT software is that the server created to hack into the computer remotely is recognized by most antiviruses as a hack tool, and antiviruses send alert messages when installing a RAT server.
Luckily, there are many software options like Binders or Crypters that hide RAT servers and prevent antiviruses from sending alerts. There are even softwares like AVkiller which render antivirus software inactive, allowing our server (used to hack computer remotely) to be easily installed on the victim's computer.
This is all about RATs – software used to hack computers remotely. In my next article, I will discuss server creation and installation on remote computers.
Cheat Engine is one of the first and the best memory editor for PC games and the most advanced game cheating, trainer, and game hacking tool for PC games there is. Featuring a huge active community dedicated to improving the software and sharing trainers and cheats.
Cheat Engine Features
- Easy value scanning and editing functionality
- Tables serve as Trainers (scripts) shared by the Community
- Easy Speedhacking (slowing down / speeding up games)
- Easy creating of your own trainers / tables and cheats.
- An incredible amount of advanced functionality for advanced game hackers, coders, AoB experts ect.
- 100% free to use and create trainers with
- The best memory editor there is
- Easy code injection into any game process.
- Supports Lua trainers
* Standard version comes with PPI software (beware)
* No install version comes without PPI software
About Cheat Engine
Cheat Engine is the dominant platform for game hacking in PC without a doubt. Not only because it is by far the best application for this particular purpose, but also because it has an active community around it that helps to develop the software and provides free trainers / tables for all kinds of games. The Software was originally developed by Dark Byte, who is also the creator of Cheat Engine APK and has been doing good work in the game cheats industry for many, many years.
By default Cheat Engine comes bundled with all kinds of software, which is the Developers way of monetizing the software and absolutely fair enough, but this can trigger certain Antivirus software such as McAfee, to automatically delete the software, which is why we also provide the no install version in our Download.
Computer Hacking Codes Download Free
Overall, Cheat Engine is excellent and allows even newbies to hack a lot of PC games easily. It lends itself mostly to use in single player games to get god modes, money, skill points, items ect, but can also be used in multiplayer games if one is so inclined. It is truly the greatest game hacking tool for Windows computers of our time and credit to its creators for bringing this program to the prominence it enjoys today.
Highly recommended, best of its kind. Download it today!
Computer Hacking Codes Downloads
Game Hacking Software / Memory Editor / Video Tutorial