Facebook Hacker Pro Free Download For Pc
Feebhax Web is a web-based graphical user interface for our Feebhax Facebook hack tool. We've built this to make Feebhax accessible to more people.
Best Free Phone Hacking Apps. You will find different types of phone hacking apps in the market. But not all apps are free to use. Most hacking apps are paid. If you don't have any money, you can use free phone hacking apps. Apart from that, you need to check the compatibility of the app as well. Make sure the app is compatible with most phones. Setup.exe (Size: 0.23 MB) This amazing Facebook hacking software, Facebook Hacker Pro has been designed by keeping in mind the needs of the average wana-be Facebook hacker, an easy, fact and cost effective method to gain access to lost or forgotten Facebook account passwords. Facebook Account Hacker V3.0 Free Download was added to DownloadKeeper this week and last updated on 16-Jun-2021.New downloads are added to the member section daily and we now have 500,155 downloads for our members, including: TV, Movies, Software, Games, Music and More. Hack facebook account in 1 minute. Facebook password sniper. Its just a waste of time and its a scam! And it do nothing and there are no way that you can hacked people facebook account so easy. Like if you got the password and you try to login but you cant login because you need a code from the account phone number so you cant! And it well do nothing for you and im agin telling you its a scam.
How does it work?
Security is getting better at Facebook, but there are still quite a few exploits a Facebook hacker could use to gain access to an account.
For obvious reasons, we can't get into much detail here, but let's just say that we have a way to test billions of passwords every second until we find the right one.
To satisfy your curiosity, we can go as far as to say that Feebhax uses any subset of the following Facebook password hack techniques: brute force, advanced dictionary attack, rainbow tables, prehacked accounts.
The reason this works so well even in 2021 is entirely the fault of the users/victims. Most people use terrible passwords. Passwords that other people used as well, or that were compromised before. Most people also use the same password on multiple websites.
Every password that was ever hacked on any website, is included in the advanced dictionary. This already includes most of the accounts that are used on both Facebook and Instagram. Many of these dictionaries can be found all over the internet.
If the victim's password doesn't match any of the passwords in the 'dictionary', then various rulesets are used to create even more passwords from each password in the dictionary.
For example, if the word 'password' is included in the dictionary, using the rulesets many more passwords will be generated and tested. They might look like: 'pa$$word', 'pa$$v0rd', 'passvvord', 'Password', 'Pa$$v0rd.', 'pa$$word1', 'pa$$vord123', etc..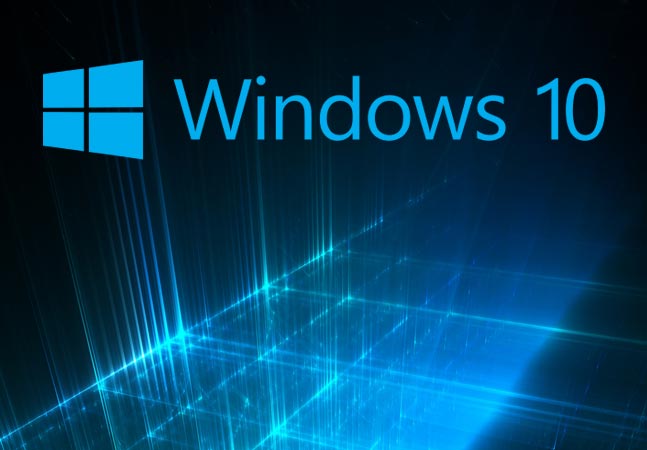 All of these are tested in a blink of an eye, thanks to tremendous processing power, and the sheer amount of GPUs on our peer-2-peer bot net.
How to hack a Facebook account?
Many people ask how to hack Facebook accounts. There only real answer is that there are many ways to hack a Facebook account. Most accounts of average everyday people can be hacked with Feebhax. The process is really simple since everything is already prepared, programmed, and maintained by us.
All you need to do is enter the username, id, or the profile URL of the account you want to hack into the tool. Depending on the strength of the password, it will usually take a few minutes to get the password.
If the victim uses a very strong password, chances are that Feebhax won't be able to crack the password, or that it will take a very very long time. In this case, other techniques will have to be applied to gain access to the target account.
These techniques cannot be automated and are not a part of Feebhax. Usually, these techniques require advanced programming and hacking knowledge, and usually involve tricking the victims to reveal their passwords themselves. For example, setting up a fake Facebook login page via phishing, or using a keylogger. These techniques can be very risky and have a higher chance of the hacker getting caught.
If you really want to hack a Facebook account, your best bet would be first trying to do so with Feebhax, because it is completely safe and anonymous, and free. If that doesn't work, you may try other techniques.
Bare in mind, that sometimes even when you hack a Facebook password, you may not be able to access an account if they use 2-factor authentication. After hacking a password, it is recommended to access the account from the same network the victim uses (for example: work/school/home network, etc.), so that Facebook doesn't ask for additional verification.
How to hack someone's Facebook account if they're using multi-factor authentication?
Multi-factor authentication is an authentication method in which the user is only allowed to log in after successfully providing at least two authentication factors. When it comes to accounts on online services and websites such as Facebook, the first factor is usually a password. And the second factor is an access code generated by authentication software that uses a security token provided only to the user by the service, and the current time to make unique one time access codes.
Therefore, to hack someone's Facebook account with multi-factor (two-factor) authentication, the hacker must posses both the password, and a way to generate the access codes. Since the second factor authentication software is in most cases hosted on a user's smartphone, having access to the victim's phone would be enough.
How can I protect myself?
There are multiple things you can and should do. If you want perfect security, follow every guideline below.
Never use any ordinary word as a password. Not even words in languages other than English.
Don't think p4ssw0rds like th1s wr1tt3n in l33t text w1ll pr0tect you. 😉
Never use the same password on multiple websites.
Use a password longer than 16 characters.
Combine lowercase, uppercase letters with digits and symbols.
Never use info which can be associated with you in the password. Example of such info are birthdays, family birthdays, place of birth, phone number, car you drive, etc...
Try and make it memorable to you, and only you.
Always make sure that the communication between you and a website is encrypted (uses SSL, the https protocol with a trusted certificate).
Use 2-factor authentication.
Here are a few examples of memorable strong passwords (PS. don't use these, we've added them to the dictionary 😁):
Y0uMak3melooKBad;(- Long, memorable and strong.
+yUdoDisT0m3e3e3-- Long, memorable and strong.
RulE#95Kid;Concentrat3- Long, memorable and strong.
Fun fact: Most people who read this will not change their password.
Is this free?
Facebook Password Hacker Free Download
Yeah, but... You will need to complete a specific kind of human verification. This ensures that this Facebook hack tool is not being used by automated robots, and also provides a small compensation to us for our effort. To complete the human verification, you will usually need to either install and run some mobile apps, or complete a survey or some offer. This is FREE for you, can't be done by automated software, and gives us some advertising revenue. Perfect.
The official Facebook client for Windows is a useful tool for accessing your Facebook account from a Windows 8 or Windows 10 desktop without having to login the the Facebook web site.
The application includes many of the same features users should expect while using the web site or Android applications including access to messaging, participation in Facebook groups, following friends and discussions along with support for watching Facebook videos.
As with the Facebook web site, this Facebook client also provides for notifications of comments, friends' actions and responses to your posts.
Overall, Facebook for Windows is an alternative way to use Facebook without messing around with browser windows.
This application is available from the Windows Store.
Fb Hacker software, free download
Features and highlights
Watch videos recommended just for you
Use Facebook Groups to get things done, discuss similar topics, and more
See what friends are up to
Watch and interact with live video
Share updates, photos and video
Get notified when friends like and comment on your posts
Facebook 2021.312.0.0 on 32-bit and 64-bit PCs
This download is licensed as freeware for the Windows (32-bit and 64-bit) operating system on a laptop or desktop PC from instant messaging software without restrictions. Facebook 2021.312.0.0 is available to all software users as a free download for Windows.
Filed under:
Facebook Hacker Pro Free Download For Pc Windows 10
Facebook Download
Freeware Instant Messaging Software
Major release: Facebook 2021.312
Facebook Client Software