Free Download Hacker Keylogger
Keylogger Email free download - Revealer Keylogger Free, All In One Keylogger, Elite Keylogger, and many more programs.
Monitors any kind of user activity on your computer letting you know what other users are doing on the device when you are not present. The keylogger keeps track of programs run or closed, websites visited and keystrokes pressed, and can also record screenshots and content copied to the clipboard.
Hacker Keylogger Apk is a tool that allows you to surveillance your Android smartphone or tablets. This lets you get the information regarding usage of apps all the other activities. Moreover, it takes screenshots and later you can watch through that tool. In order to download and use it on your Androids, you don't need to pay as it is free.
Keylogger Email free download - Revealer Keylogger Free, All In One Keylogger, Elite Keylogger, and many more programs.
Actual Keylogger for Windows

version 5.4

Actual Keylogger for Mac

version 5.4
Actual Keylogger
Actual Keylogger records:
All keystrokes pressed (keystroke logger)

All print activity

Any Internet connections made, and all websites visited
Free Download Hacker Keylogger Apk
Actual Keylogger generates:
Free Download Hacker Keylogger Software
Encrypted log files for all activity
Actual Keylogger provides:
Invisibility in all operating systems in hidden mode - even in process lists

A convenient interface for screenshot/log view

Fast installation and flexible configuration
Unique Keylogger features
Case sensitive keystroke recorder and log search with or without case sensitivity

Limit setting on clipboard contents so that only the required part is saved

Flexible configuration system for sending reports easily by email, FTP or local area network
'Show only characters' option for more understandable results: e.g. Typing

produces the text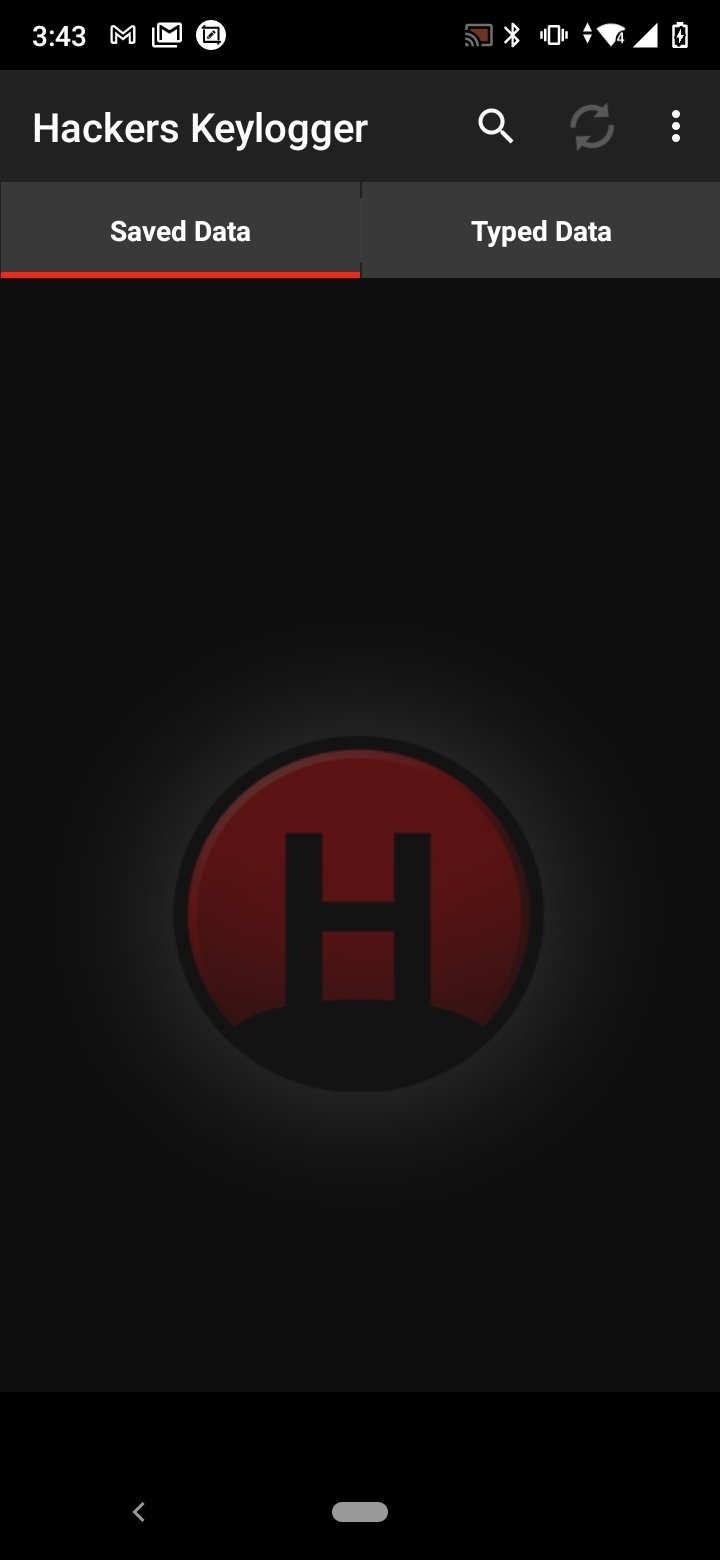 Entirely invisible in all operating systems when in hidden mode (even in Windows process list)
Actual Keylogger is ideal for
Parents

concerned about the kind of programs their children might be running and the sites they might be visiting on the Internet.

System administrators

wanting to know exactly what has taken place on the system.

CEOs

checking the time spent by employees on non-work or other tasks. Actual Keylogger provides you with full control over your company's computers.

Computer teachers

and

Internet café owners

who want greater insight into what their users have been doing.

Any user

who wants to obtain greater control over their computer. With Actual Keylogger you can easily restore text you have entered but lost, discover forgotten passwords and track down missing emails. Discover what has been taking place on your computer while you were away; what text was typed, the programs that have been run and when etc.
What is a keylogger?
A keylogger (also called keystroke logger or keystroke recorder) is a program running in the background on the target device and recording all keys pressed by the computer user. A modern keylogger can aslo capture screenshots at a set time period, track visited webistes and running applications. Join Actual Keylogger with a free trial and get access to its major features without extra expenses!
Hey Guyz, Whatsup…I'm back with a new tutorial on Keylogger. In this tutorial, You will learn following Topics
How to make a Keylogger for any windows and keep recording each and every keystroke press by your victim.
How your Personal Information can be traced.
How to Be Safe from this types of Keyloggers.
Table Of Content
1

Keylogger

2

How To Make a Keylogger?
It is clear by its name that its the logger of the keys. It monitors every keyboard keys which is press by you on your keyboard. Its full name is Keystrokes logging.
Its work is to make a log file of every keystroke. Everything which is type by the victim using its keyboard, Keylogger is able to store these all. It also captures your credit, debit card details, username and password details, your messages etc.
Type of Keyloggers:-
Hardware-Based Keylogger
Software-Based Keylogger
Hardware-Based Keylogger:-Its a very small Cylindrical Shape looking device which is connected to the target system and then it starts monitoring every keystroke. After completion, we can see what the victim type on its System.
Software-Based Keylogger:- It's a Computer Program which is made to monitor all of the keystrokes. It's designed in a way, without the knowledge of your victim it is installed on your victim system and then you can monitor all the keystrokes. It is able to bypass small firewall and antiviruses.
Software-Based Keylogger are of many types:-
Hypervisor-Based
Kernel-Based
API-Based
Form Grabbing Based
Javascript Based
Memory Injection Based
So, Today we are going to create a Software-Based Keylogger. If you wanted to know more about Keylogger then Click Here.
I'm going to use a tool name Beelogger. You can download this tool by Clicking Hereand you can also clone this tool in your Kali by typing below command.
git clone https://github.com/4w4k3/BeeLogger.git
Before Installing this tool. I would recommend you to install wine34 first. After successful installation of wine34. Now, you can install beelogger. Otherwise, you will face some errors.
To install beelogger tool in your Kali. Type
This will start updating you Kali and It asks you for which platform you wanted to make a keylogger. I select here windows 10. you can select this option according to your choice. After this click on next next and so on…and install the setup.
After completion of installation process. Run Bee Script to make a Keylogger. Type
Free Download Hacker Keylogger For Pc
Now, you can see this type of interface. This tool is very easy to use and anyone can use this tool. Here, you can see [K] – generating Payload
Press K to generate a payload and then it asks some options like select 1 for adobe flash type software file. Just select option according to your need. I select 1 options here.
Now, it asks for your Gmail ID and password in which you want to receive the logs. I recommend you to make a new Gmail Account for this purpose. Don't give your original Gmail account. After giving Email ID and Password You have to go to this link and click on Allow Less Secure Apps for the Fake Gmail Account.
It will start generating your Keylogger. After completion, this keylogger is present on your Beelogger/dist/Adobe_Flash_.exe
Free Download Hacker Keylogger Download
Now, Just copy this Keylogger and send it to your victim. Once your victim double click on this file then you'll get all the keystroke of your victim's system.
It will send you all the logs once it completes 120 words or after 2 minutes. It will send you all the logs in your Gmail ID.
How to Be Safe from this types of Keyloggers.
Use some Personal encrypted software like Keyscrambler. You can download this software by Clicking Here. This software will encrypt your each and every keystrokes.