Google Password Hack Download
Protect your passwords from hackers. Password Generator: Generate strong password to protect your password from hackers.
Boost reading and writing confidence across all types of content and devices, in class, at work, and at home! Easily create mathematical equations, formulas and quizzes. Intuitively type or handwrite, with no tricky math code to learn. Learn a new language just by browsing the internet.
When autocomplete results are available use up and down arrows to review and enter to select. Touch device users, explore by touch or with swipe gestures.
Summary
Forgot my Google account, Google account locked how to unlock? If getting the Google account, it's easy to unlock Google locked phone, without Google account and password, force to unlock Google account with EelPhone FRP Removal, which will unlock Google account on Android phone without password, but also will lose all data on Android phone.
Download the Extract the USBStealer Password hacker Tool from GITHUB Repostory And Extract the Compressed File. Folder Contains Many Executable Files for Different Applications which is Performing to Steal your target Applications used Password.
Almost all Android phone with os 5.1 or high version, you're reminded to enter one Gmail and password as the Google account for the Android phone, it's the FRP lock for Android phone, without Google account and password, even factory reset, you can't delete Google FRP lock on the phone. You should enter the original Google account and password to unlock a Google locked phone, without data loss, without erasing settings on the phone.
Force reset Google locked phone can't unlock Google account, but you have another way to unlock Android phone pattern lock without gmail, but all data loss after the process of unlocking Google locked phone without password via EelPhone FRP Removal.
Google Account Password Hack Download
Part 1: How to Unlock Phone With Google Account
With Google account, just enter the Google account and password to unlock Google locked phone, it's easy.
Password Hack Downloads
When you forgot phone password/pattern/pin, you have another method to unlock Android phone, click on
Forgot Password
on the screen, use the Google account to unlock locked Phone.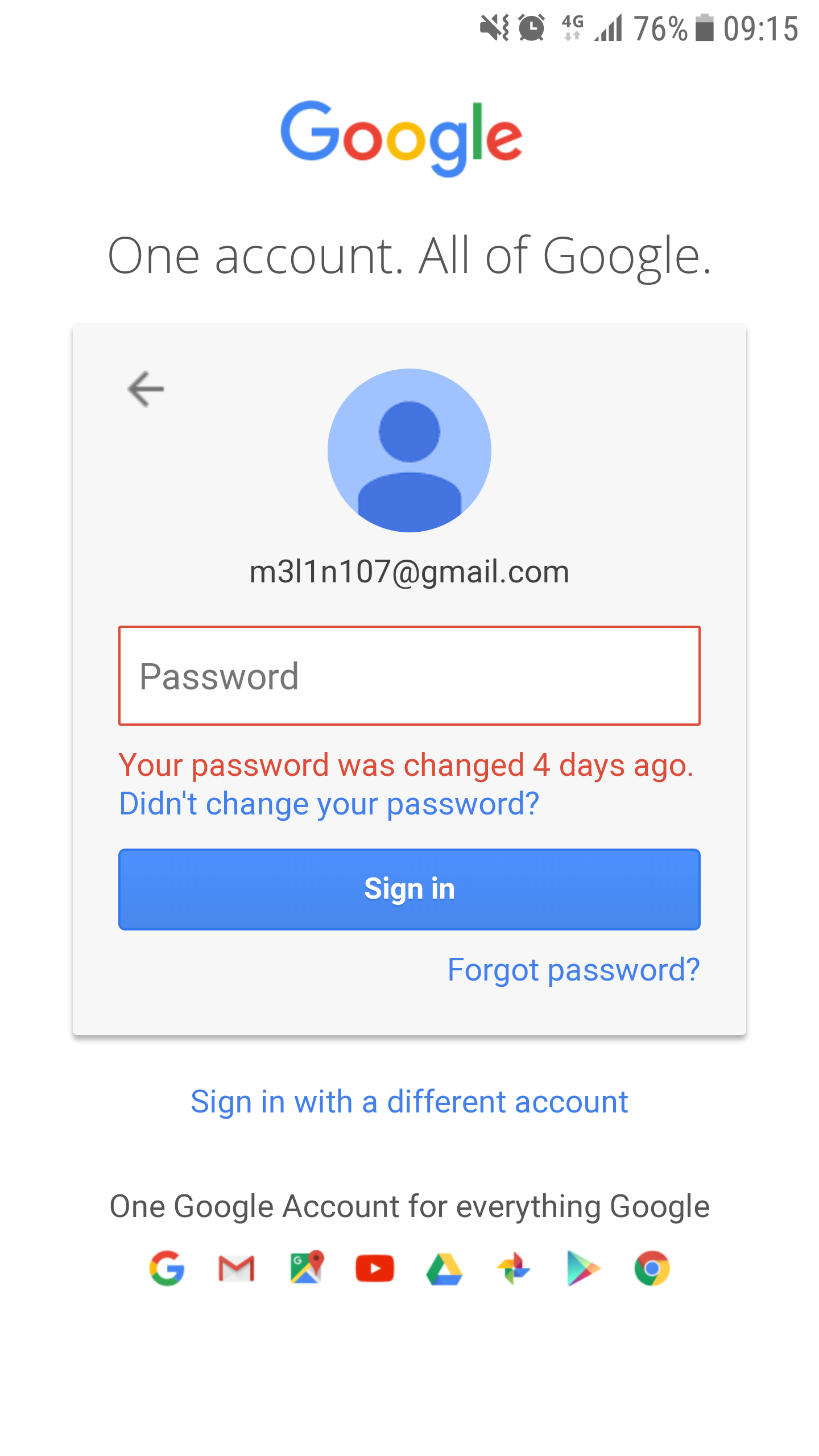 Google Password Hack Download Free
Or for fixing system problems, you always force factory reset the phone to solve the system problem, phone was locked because of abnormal factory reset, just the enter the Google account and password to Android unlock phone with Google account.
Part 2: How to Unlock Android Phone Without gmail Account-Using New Technology
But mostly, you're wondering factory reset the phone to remove Google account on the phone when you forgot Google password, it's useless. Google account can't be removed by factory reset because of the FRP on Android phone. You need the
EelPhone FRP Removal
to hack a Google locked phone.
Step 1:
Free download the EelPhone FRP Removal on Windows, it works only on Windows, so you should prepare a computer in Windows system. Install and launch the removal. On EelPhone, from two feathers, click on
Remove Google Lock
to unlock Google locked Android phone.
Step 2:
Connect the Google locked phone to computer, select the Samsung phone model from the list, click on Next to switch to the next page.
Step 3:
The tool will scan out your Samsung model information, but you should also recheck the correction of the model information, then tap on
Start
button to go on.
Warning:
There is the note before the repair process, there is only the Google locked Samsung phone linking to the computer; Google locked Samsung phone should be linked to WIFI to get the apk file online.
Step 4:
Google locked phone will receive the noticefication from our software once clicked on
Start Remove
button,
Step 5:
Click on the
View
from the poping window on Samsung device, the Google locked phone will open the link on browser, you should download the apk document online, so it's important of WIFI connection.
Step 6:
Password Hack Yahoo Passwords
According to the guide on the Google locked phone to install the apk document, when switch to the settings interface, string along with the guide on the tool to enable the Pin windows which allow us to set up one new pattern for Google locked phone.
Step 7:
Google Password Hack Download 3z
Draw one new pattern for Google locked phone, tap on
Continue
, restart the phone one more time, you'll unlock Google locked phone by the new pattern.
The guide on the removal will guide us unlock a google phone without password step by step. All data loss, and all settings will be erased also, it's one total new phone, set up another Google account and password for it.
Alex Scott
Google Password Hack Download Pc
This article was updated on 15 December, 2020
Google Password Hack Download Windows 10
Likes