Icloud Unlock & Hack Helper Download
Unlock iPhone from any carrier by IMEI. Unlock AT&T, Sprint, Tmobile, Verizon and many more carriers. Our remote unlocking service works on all iPhone, iPad and Watch devices, including the iPhone 12, iPhone 11, iPhone X, iPhone 8, iPhone 7, iPhone 6 and all other models. Official iRemove Dev Team Channel If you have Telegram, you can view and join iRemove Tools iCloud Unlock Software right away.
Read time: 8 min
Changing your Outlook passwords on a regular basis is required these days due to the increasing incidents of data breaches. Security professionals recommend changing your password every 30, 60, or 90 days. Most of the offices around the globe follow this suggestion and ask their employees to comply with it.
But, not everyone is an expert in changing their passwords, as some employees do not have enough knowledge of Outlook, and others do not know enough time to do the same. So, in this blog post, we are going to discuss ways to change MS Outlook passwords as Outlook is the most preferred and trusted email client around the globe.
If you can't unlock the phone, show valid proof of purchase to Apple tech support and see if they can help. This article explains what to do when you have an iCloud-locked iPhone, which means Activation Lock is turned on as an anti-theft measure. To unlock and use the phone, you must access its original Apple ID username and password.
One of our most used services is the 'iCloud Activation Removal Service or iCloud Unlock' this service has enabled over 500+ people a day to remove a previously locked device quickly and without too much cost. To get started and remove an iCloud Activation Lock: Head over to our detail page.
Instant Solution
Try the Kernel Outlook Password Recovery tool to change the MS Outlook password. The software supports Outlook 2019, 2016, 2013, 2010, and all the previous versions.

If you are thinking of updating profile passwords in Outlook, then you must change them in the following places:
Icloud
Email account with an email provider (Microsoft 365, Gmail, iCloud, Exchange server, etc.)
A desktop utility such as MS Outlook
It is to note that changing your password in the Outlook desktop client doesn't change your email provider password. Hence, you must first change or update your password with your email provider. Here we are providing the ways to change your Outlook password.
Change your MS Outlook client password
If you are using Microsoft 365 with monthly updates:

In Outlook, choose File -> Account Settings -> Update Password.
Update the password or app password and then click 'OK.'

If you're a Microsoft 365 subscriber with semi-annual updates or you have Outlook 2019, 2016, 2013, or 2010, or purchased Outlook as a standalone application:

Go to File ->Info -> Account Settings -> Manage Profiles
Next, click on 'Email Accounts'
In the newly opened dialog window, click on the 'Email' tab and then click on the 'Change' button.
In the 'Change Account' window, go to the 'Logon information' section and hit 'Next.'
Now, wait for the tasks to complete. Once the Tasks are checked in green, exit the window by clicking on the 'Close' button.
Change your Outlook.com password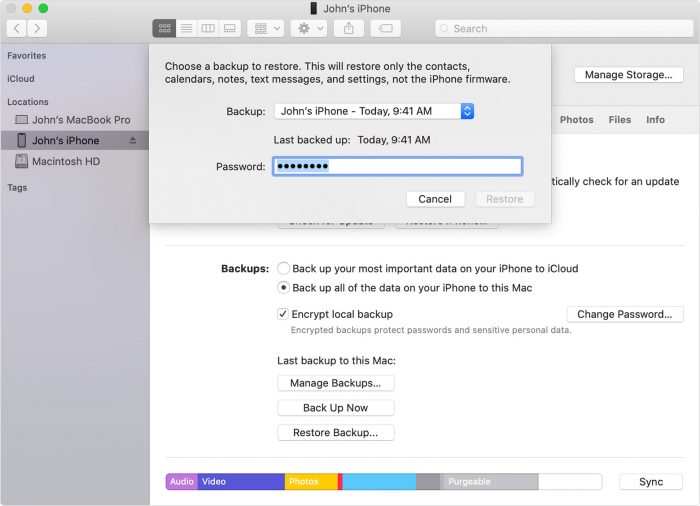 If you are using Outlook.com as your email provider, then follow the steps outlined below to change the password.
After logging into your Outlook.com account, go to the 'Security' Page and click 'Change my password' under 'Password Security' on the dashboard.
Next, you are prompted to enter your current password and then to provide a new password, after that Reenter the new password. Hit on 'Save' to proceed.
So that's how you change your Outlook.com password
Professional tool to set a new Outlook password
Icloud Unlock & Hack Helper V3.2 Zip Download
When thinking about resetting passwords, humans don't do an excellent job. Hence it is recommended to try a professional tool like Kernel Outlook Password Recovery tool. It is a 3-in-1 tool that offers to Recover, Remove, and Set New Password. The smart Outlook Password Recovery tool offers a single click recovery of the protected PST file password whether symbolic, alphanumeric, or any other complex one by generating an alternate password for the same. Apart from this, users can remove the password from the file and make it password-free or set a new password for any PST file easily using the third option.
It has the following features and advantages which set it apart from its counterparts:
It can instantly recover Outlook PST file passwords
It can unlock password-protected PST files efficiently
Supports multilingual password recovery
Now you can easily remove passwords from PST files
Ability to change previous passwords and enable a new password
Creates an alternate password for highly encrypted PST files
Supports all Outlook versions
The user interface (UI) is quite simple and easy to use. There are options to recover,remove password from Outlook PST file, and set a new password in the bottom section of the UI. We recommend the user to try it for free. In the Evaluation version, one can only upload a PST file of size up to 500 MB for password recovery.
It is quite convenient to change PST file passwords using the Kernel Outlook Password Recovery tool. The tool can perform password recovery, password removal and setting up a new password.
Recover Password
Remove Password
Set New Password
Let us now look at the detailed tool process to set the new password:
Launch the Kernel Outlook Password Recovery tool.
Add the file(s) of interest by clicking the Add Files button.
Next, you will be prompted to make a backup of the PST file before proceeding further. Select the appropriate option to continue.
Now reset the password of the PST file by filling in the information. Click OK to continue.
You should see a message of a successful password change. Click OK to continue.
The final step is to save the password reset report to a CSV file by clicking the Save report to CSV option (lower right corner of the UI). Click OK to finish the process.
Conclusion
In this blog post, we have discussed the top three ways to change the passwords in Outlook. The first two ways are quite straightforward but setting a new password is not as easy as it sounds. Hence, we recommend Kernel Outlook Password Recovery. Apart from the other impressive features, it can quickly Change & recover Outlook PST password which is already password protected. This feature comes in handy when you have forgotten or lost the password of PST files.